ECONOMIC DEVELOPMENT RESULTS, LLC
The New Paradigm for Economic Development
Economic Development Results, LLC is a partnership of veteran economic development professionals using their expertise to meet the needs of clients. With decades of combined experience, the EDR team has worked for cities and counties throughout California, providing real solutions to the economic development challenges municipalities face today.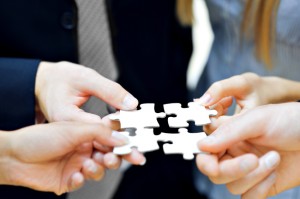 THE ECONOMIC DEVELOPMENT RESULTS SOLUTION
In a difficult and competitive economic environment, cities and counties need economic development now, more than ever. Cities need business retention, attraction, creation and expansion and they need the programs and projects that build healthy neighborhoods, support job growth and make communities livable, safe and economically sustainable.
How can municipalities support economic development when redevelopment dollars are gone, existing staff is stretched thin, hiring specialized staff is unaffordable and budget resources are constrained?
The answer? Contract with an existing economic development team that has decades of experience managing and delivering the programs and projects cities need.
CAN YOUR JURISDICTION AFFORD TO INVEST IN ECONOMIC DEVELOPMENT?
YES – WITH EDR's ECONOMIC DEVELOPMENT INITIATIVE.
We will tailor a customized Economic Development Initiative for your jurisdiction to produce positive results at a price every city can afford. The experienced EDR team will be your dedicated economic development staff. The EDR advantage:
Administrative Simplicity. One performance-based contract.
Affordable Cost. No pension fees, no healthcare costs, no long-term commitment.
Proven Capability. Decades of experience in every type of economic development program and project.
Tailored to Need. Select from a menu of services consistent with your resources and goals.
Day-One-Ready. A proven team that will hit the ground running – no training, no ramp-up, no delays.
Contact EDR to arrange a presentation of a customized Economic Development Initiative. Meet and question our team – and learn how EDR can make economic development a high return investment for your jurisdiction.

WHY ECONOMIC DEVELOPMENT RESULTS IS DIFFERENT
Economic Development Results, LLC (EDR) is a team of professionals that has worked FOR cities and counties — as staff — not as consultants. We know what cities and counties need to do to create successful economic development projects.
Why is EDR different? We know how to get the work done.
– We don't write reports that sit on shelves.
– We roll up our sleeves and do the work.
– We know how to work within the structure of cities and counties.
– We know how to find funding for projects.
– We know how to turn plans into projects.
– We know how to turn projects into jobs.
EDR knows economic development.